Find me Jar, find me before they do…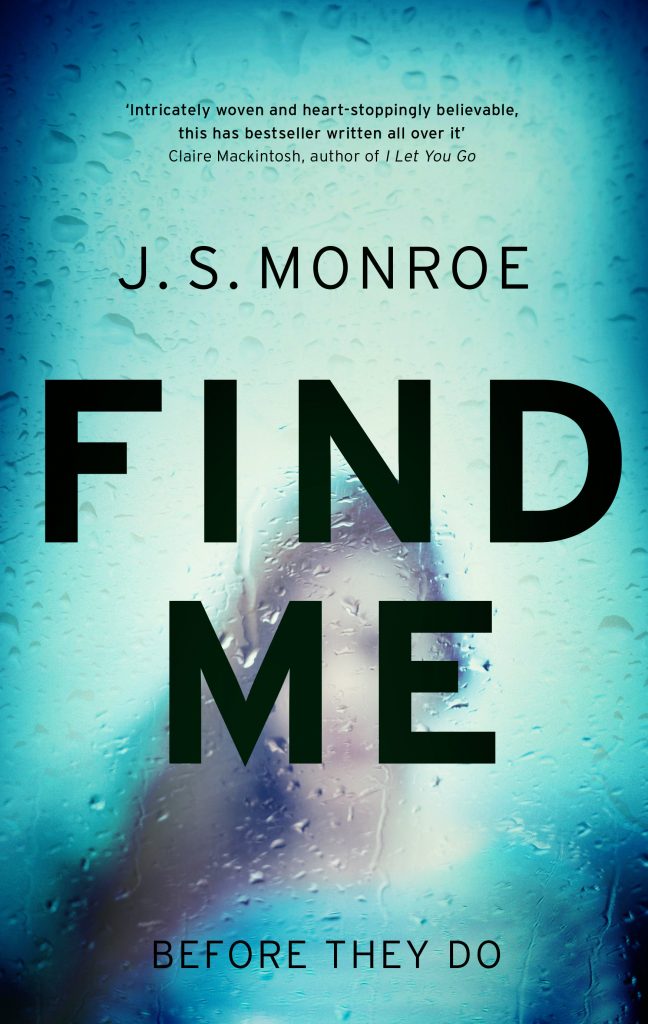 Five years ago, Rosa walked to Cromer pier in the dead of night. She looked into the dark swirling water below, and she jumped. She was a brilliant young Cambridge student who had just lost her father. Her death was tragic, but not unexpected.
Was that what really happened? The coroner says it was. But Rosa's boyfriend Jar can't let go. He hallucinates, seeing Rosa everywhere – a face on the train, a distant figure on the hillside. He is obsessed with proving that she is still alive.
And then he gets an email.
Find me, Jar. Find me, before they do…
Is Rosa really dead? And, if she is, who is playing games with the ones she left behind?
Find Me was published in the UK in 2017 by Head of Zeus and by MIRA in the US. It has been translated into 14 languages.
Acclaim for Find Me:
"Intricately woven and heart-stoppingly believable, this has bestseller written all over it" – Clare Mackintosh, author of I Let You Go
"The most ingenious thriller you will read his year. I couldn't put it down" –M.J.Arlidge, author of Eeny Meeny
Cunning, captivating and creepy – a beautifully written thriller with well-drawn characters and a twisting, gripping plot that will keep you guessing until the very last page – JP Delaney, author of The Girl Before
"Find Me is gripping, pointing you toward the worst possibility on every page in this deeply sinister, drip-drip kind of way. And yet there is a lot of true love in there too, creating an endearing balance. This is an intricate story that will stay with you as you read about government, science, and all open-ended missing person cases." –Caroline Kepnes, author of Hidden Bodies and You
"This intricate puzzle of a thriller takes us into the far reaches of the Dark Web and the depths of the human heart. Simultaneously romantic and horrifying, this is a treat for everyone who love Le Carre's The Constant Gardener" – Lucie Whitehouse, author of Before We Met
"Beautifully written and expertly plotted, J.S. Monroe's Find Me had me hooked within the first chapter and Would. Not. Let. Me. Go. This is a captivating, utterly chilling read, the kind of thriller that will keep you turning pages long past your bedtime, and leave you wide awake long after you're done. First class" —Owen Laukkanen, author of The Professionals and The Stolen Ones
Find Me is a marvellously suspenseful book that keeps you turning pages well past midnight. You'll be riveted on what its very sympathetic narrator goes through to find the love of his life. She supposedly committed suicide five years ago. But what about all the signs that she's still alive? You'll keep guessing until the final mind-bending twist – Alice LaPlante, New York Times bestselling author of Coming of Age at the End of Days and Turn of Mind
Order UK edition of Find Me here
Order the US edition of Find Me here